Satanist Doug Mesner/ Lucien Greaves has stated that they did a crowd funding campaign to raise the 100,000 dollars to build their devil statue and so my question is- did he and his little Satanic church, that he has stated ISN'T tax free- pay taxes on all that free money? That is my question for the day.
and this is the message I got on YouTube on the videos that are trashing me….
vileance 6 minutes ago
+David Shurter I've removed, and will continue to remove, any of your comments that link to your blog. Your blog doesn't allow for comments, so if you have something to say, say it here.
David Shurter 1 minute ago
+vileance lets do this then- Ill just copy what you have to say- and post it on my blog. Like this one. lol. I have answered your questions- but it seems you are LESS than transparent on YouTube. You want all the nasty stuff you have to say on YouTube- but seem to have a problem when I reply to it. So lets just take it out of YouTube and give it to more people. That way- I can answer how I want- and don't have to worry about you editing or keeping me from answering your inane accusations.


And why would such an upstanding guy do this? Well- this next conversation answers that…

Then I got this- I guess he wants to see if I will do what HE won't and put the whole conversation up. I do- and always have…
He- unfortunately- can't say the same.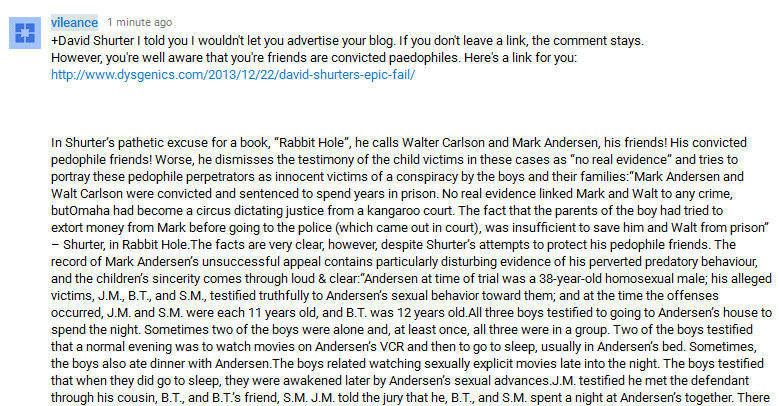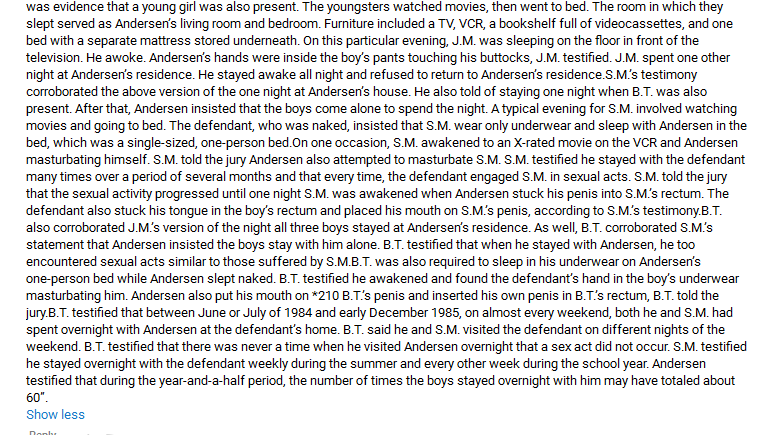 BUT THE QUESTION STILL REMAINS- DID SATANIST DOUG MESNER/LUCIEN GREAVES PAY TAXES ON HIS FREE 100,000 DOLLAR CROWD FUNDING CAMPAIGN? HOW ABOUT THE UNVEILING PARTY WHERE HE CHARGED ADMISSION AT THE DOOR? OR IS THIS DEVIL WORSHIPER TRYING TO PULL A FAST ONE LIKE HIS MASTER WOULD?
I should probably post the STILL ongoing manipulation that this dude considers a conversation…




It is hard to keep up- cause this guy deletes not only mine and others comments- but his own. But HE is the good guy and I am the bad. LOL. I am done for the night- I think that I have shown enough examples of how obsessed and full of shit this guy really is. But again- what can you expect from a devil worshiper?