Compare this picture:
http://www.wpbf.com/image/view/-/18286154/highRes/1/-/maxh/460/maxw/620/-/9n9ex7/-/Hail-Satan–Hail-Rick-Scott-.jpg
at
http://www.wpbf.com/news/politics/Satanists-praise-Gov-Rick-Scott-during-rally-in-Tallahassee/-/8788770/18284100/-/1vwbr7/-/index.html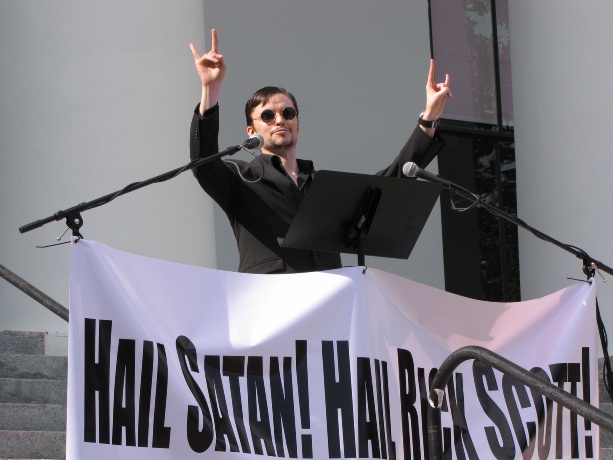 to this one:
http://www.radiofreesatan.com/doug_mesner_show_dmesner.jpg
at
http://www.radiofreesatan.com/doug_mesner_show.html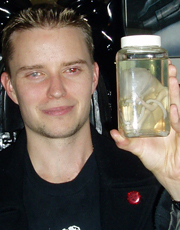 and what you find is a little boy who has serious issues who is desperately searching for attention
THEN THIS IS WHAT HAPPENED ON AMAZON TODAY…
In reply to your post on Jan 29, 2013 11:05:29 AM PST
Last edited by the author 43 seconds ago
Douglas says:
you came after me to start. now you have been reported. amazon is on it. when your comments come down, then you will begin to see. I am not on FB and I do not have a blog. You have made a serious mistake in judgment, one you might legally regret. argument over a crappy book is one thing; claiming publicly I am this vile Mesner is another. end of communication. amazon and whoever else I need to enlist will take it from here.
Your post, in reply to an earlier post on Jan 29, 2013 11:06:44 AM PST
David Shurter says:
No Dougy- you went after the entire group of SRA victims to start with. But I went after MESNER- and you are saying you aren't mesner- so chances are you just caught yourself in a lie.
This is from Suraci's review on Sybil Exposed while I was fighting with these people.