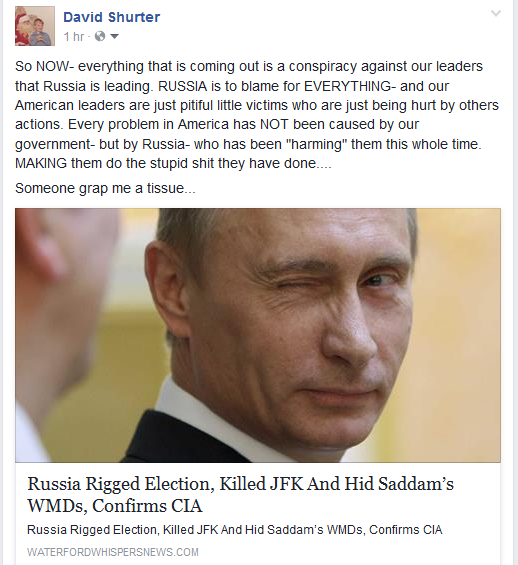 *****
LMFAO- NOW Hoaxtead is claiming that America is talking about "pizzagate" because we all HATE pizza places.
Have they had a chance to see how FAT American's are? WE SO DO NOT HATE PIZZA…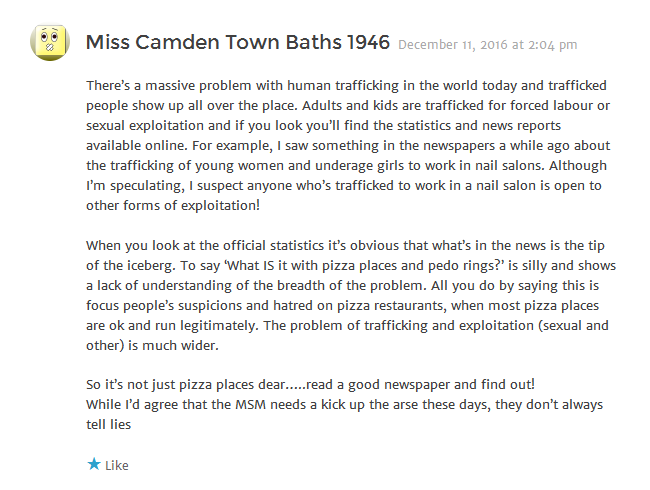 *****
Narcissists NEVER take responsibility for their own shit. Take Hillary. Her losing had NOTHING to do with her BAD BEHAVIOR when they ran Sanders out of the race during the primary elections- but rather- she lost because of RUSSIAN HACKERS. NEITHER of our candidates take responsibility- Trump trashes a handicapped guy on CAMERA- IN FRONT OF THE ENTIRE NATION- and then- right after – says he didn't do it. THIS is what is running America. People who can do whatever fucked up thing they can think of and then they just DENY responsibility like THAT is going to make up for their shit.
If your child did this- what would you do? So if it isn't acceptable for your CHILDREN- then WHY IN THE FUCK is it okay for our LEADERS???
*****
So yeah- lets REDO the election. But lets throw SANDERS into the mix and see just how well BOTH Hillary and Donald do. If it is all about the "popular vote" then lets run the one WHO WAS THE MOST POPULAR..
*****
I am SO SICK of this victimization people have going on. Hillary steals the nomination from Sanders- Trump steals it from Hillary- and now Hillary is considered a victim. And if you point this out- YOU get vilified and dismissed. Pointing out facts is simply that- pointing out facts. If you can't deal with this- then that says something about YOU- not me.
*****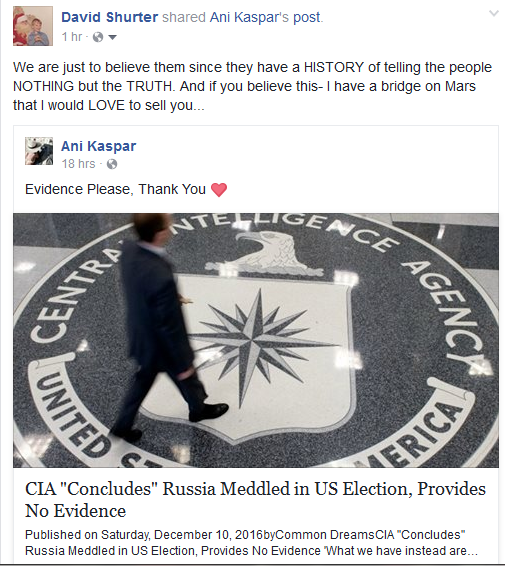 http://www.commondreams.org/news/2016/12/10/cia-concludes-russia-meddled-us-election-provides-no-evidence?utm_campaign=shareaholic&utm_medium=facebook&utm_source=socialnetwork
*****
So now the new thing is not claiming that the "dog ate your homework" but that "Russians hacked my computer and stole it". WE CAN BLAME RUSSIA FOR EVERYTHING NOW. Late to work- blame the Russian's. In a bad love affair? Blame the Russians. Don't like how your casserole turned out? BLAME THE FUCKING RUSSIANS. Stub your toe? You got it- RUSSIAN CONSPIRATORS are to blame. Anything that you don't like in your life- your own actions- your own words- etc.- just fucking blame Russia. lol.
So when this ploy fails- are we going to have to hear that aliens from outer space are to blame for all of their nasty shit? maybe it is a "unicorn conspiracy"? Leprechauns? Mean ass fairies?
*****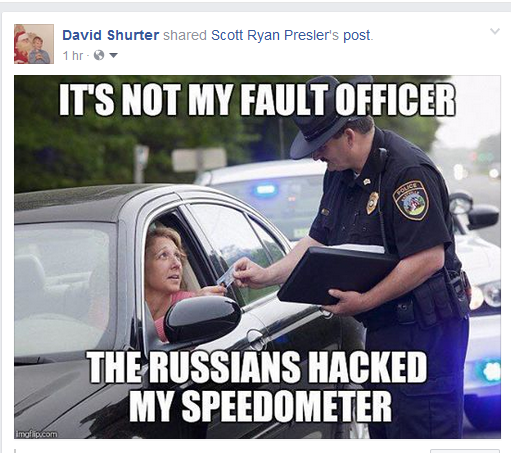 *****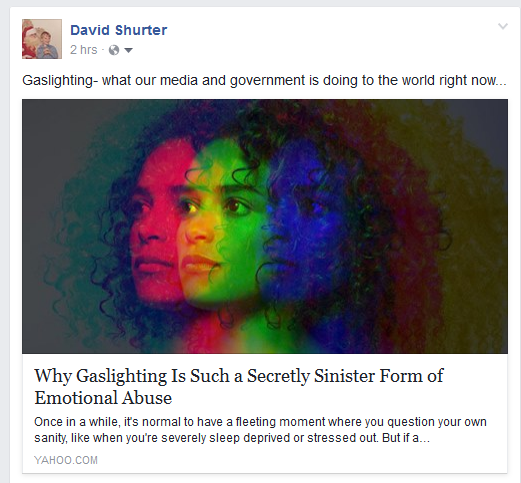 https://www.yahoo.com/news/why-gaslighting-secretly-sinister-form-210000314.html
*****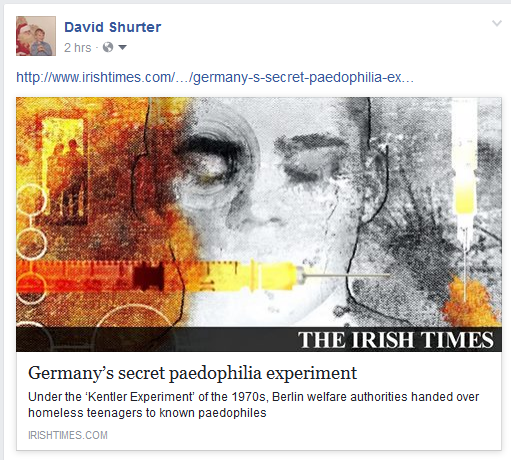 http://www.irishtimes.com/life-and-style/health-family/germany-s-secret-paedophilia-experiment-1.2897942
*****
Of course Putin is doing what he can to influence America. He is going against the New World Order- and America is the EPICENTER for this group. I mean- where is the UN? In the SAME country that worships Moloch- which we DO at that Bohemian Grove. Most don't want to admit it- but we ARE the bad guys. So why would Putin want Trump in office? Because OBVIOUSLY we are going to be in chaos. I mean- the dude hasn't even taken office and LOOK at what is happening. With Americans contained- Putin's hands are free. It is kind of a no brainer. What is ALSO a no brainer is that it seems to be working…
*****
See a pattern here?
This is the "real" news that the New York Times is offering. THEY are the truth tellers. And all of the billions of other people are just all liars- CONSPIRING against the truth…
*****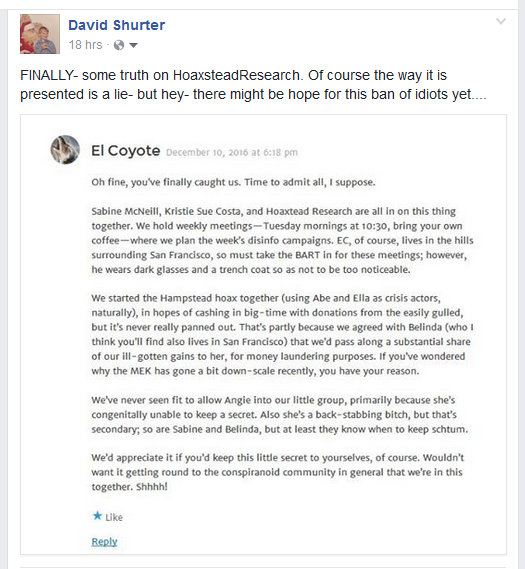 *****