Survivorship Ritual Abuse and Child Abuse 2012 Conference
Our Healing Journey: Past, Present, Future
Two days of survivor and professional workshops, a safe room, great price, good food, safe environment, a chance to mingle with others who share your experience, a chance to move the movement forward…
Hotel rates are $99-$119 a night. Here is how you get the Survivorship rates and rooms:
go to: www.executiveinnoakland.com
go to: book now
enter: arrival and departure date
enter: GR288GA
click on: check availability
click on: continue
click on: book reservation.
On May 19 – 20, 2012
Survivorship will hold a conference at
Executive Inn & Suite
1755 Embaracadero
Oakland, CA 94606
http://www.executiveinnoakland.com
Keynote Speaker:
Caryn Stardancer
Caryn Stardancer was a pioneer in establishing a grassroots network for survivors of 

sadistic ritualistic abuse. She co-founded Survivorship with Catherine Raggazzi, and served at the helm of that organization for a decade. During that time Caryn wrote and spoke both nationally and internationally, served as a mentor-counselor, taught professional service providers through UC Davis Entension classes and San Francisco General Hospital Grand Rounds, and exhibited her survivorship-inspired artwork in publications, galleries and exhibitions. She is currently retired to her rural home, where she is a proudly active grandma, homemaker and gardener.
Low income: $100 for both days/$50 for one day
Regular participant: $175 for both days/$100 for one day
Professional participant: $225 for both days/$125 for one day.
There is an additional cost for attending the concert Saturday night:
1
 Pay now ($15 – conference attendees), using the 
PayPal 
button below. Tickets will be $25 at the door.
Concert Featuring Lisa Cohen
There will be a concert held Saturday night 7-9 PM at the Executive Inn and Suites. The cost of the concert is $15 and will feature: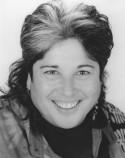 Lisa Cohen: www.lisacohenmusic.com
Lisa Cohen is a truly gifted & unique Bay area blues, jazz & gospel vocalist. She has been wowing audiences on the Women's Music circuit for years with her soulful voice & stage presence. A voice so powerful and dynamic, that she has been compared to both Odetta & Luciano Pavarotti.
"Call it jazz, call it blues, call it gospel, call it what you will, this is one singer who really brings all that she is through Spirit, into the song she's singing into life. Opening her heart, singing from the soul, reaching deep one soul to another, to another, to another." – LuAnn Topp Womyn's Words Magazine
Deborah Tisdale: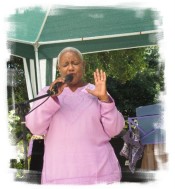 Deborah Tisdale is a Bay Area vocalist who began singing while growing up in Los Angeles, California. In addition to singing in various church choirs, she sang with the Pacific Chorale of Orange County. After moving to the Bay Area, she joined and sang with the East Bay Church of Religious Science Choir and has sung with the Berkeley Community Chorus. In the spring of 2008 she performed as a back-up singer for San Francisco jazz singer Paula West, and has further expanded her musical interests into jazz and pop. Currently, she sings with Dominion A Cappella Ensemble and the gospel group Sharon D. Henderson & Friends, and is a sought-after guest soloist in Bay Area New Thought churches.
Survivor Presentation
David Shurter
Rabbit Hole: A Satanic Ritual Abuse Survivor's Story
David Shurter, author of the just published Rabbit Hole: A Satanic Ritual Abuse Survivor's Story, a book about SRA and events that surrounded Omaha NE and his life, is concerned that we are in a modern day rabbit hole concerning the allegations that have come out in our nation lately concerning child abuse, and details his life and the events that surrounded him as a comparison to what we are seeing today in hopes to educate people thus preventing history from repeating itself. Speaking of the societal implications that the child and drug trafficking had on the people involved with it, his focus is to explore the events that surrounded a failed savings and loan and his family and their affairs in order to explain what exactly was occurring in the middle of the country when he was inducted into a cult as a child- up to his adulthood, when the cult members sought him out again. Affirming that which has been kept hidden under the guise of conspiracy theories, it is his hope to bring survivors forward in a way that we no longer have to bother with the doubt of what happened because we already know, in order to help shape the newly developing consciousness concerning our plight. Exploring his past in Omaha, he brings a new perspective to satanic ritual abuse in such a way that it can no longer be denied, and it is his hopes to share his enthusiasm for the shift that is happening and to explore the concept that people are actually waking up.
Bio: David Shurter was intimately connected to events in Omaha surrounding a failed credit union and to the elite who were involved in a drug and child trafficking ring. Having written Rabbit Hole: A Satanic Ritual Abuse Survivor's Story, it is David's hope to expose the SRA that occurred in his childhood.
Panelists
Jenny is a survivor of satanic abuse who experienced her first RA memories in 1990. She served for five years on Survivorship's board of Directors in the early 2000's, and continues to support Survivorship and other survivors in every way she can.
Neil Brick is a survivor of Masonic based Ritual Abuse and MK-ULTRA. He is the editor of S.M.A.R.T. A Ritual Abuse Newsletter and coordinator of annual ritual abuse conferences.
Professional Presentation
Randy Noblitt
Accessing Dissociated Mental States: Techniques, Ethics and Risk Management
This PowerPoint-assisted workshop teaches clinical skills for mental health professionals who work with survivors of extreme abuse. More specifically, we will discuss the clinical strategy that I call Accessing Dissociated Mental States (Noblitt, 1997; Noblitt & Perskin, 2000). We will review the narratives of survivors that explain how they were trained to experience trauma-mediated amnesia and dissociation of identity in response to particular triggering stimuli. We will discuss the details of how such abusive training is often done and how therapists can integrate this knowledge in their own clinical assessments and treatment planning. Included will be some of the common and more generic triggers as well as methods for discovering more idiosyncratic cues. Unfortunately many of these survivors are in therapy for years before these problems are accurately identified. Are there quicker, more efficient ways for detecting these cue-controlled behaviors and providing appropriate treatment? What are some of the common hand signals, touch methods and other programming cues? Should therapists know about these so that they can avoid those that may be harmful? On the other hand, can therapists use triggers as part of therapy to facilitate the survivor's recover? We will consider these questions and others in the context of ethical practice and risk management. A survivor of extreme abuse will participate in the actual demonstration of specific techniques.
Bio: Randy Noblitt is Professor of Clinical Psychology at The California School of Professional Psychology at Alliant International University in Los Angeles, California. He is also an author and educator and has acted as consultant, expert witness, and fact witness in civil and criminal cases involving allegations of child abuse, ritual abuse, and cult affiliation.
Co-sponsors
1 – The North American Truth & Reconciliation Coalition (NATRC) seeks to raise public awareness about historical and ongoing human rights violations in North America, and works to establish an accurate and truthful historical record of such crimes, including human trafficking, organized ritual crime, child soldiering, mind control experimentation and other forms of torture, in both the private and public spheres.
The North American Truth & Reconciliation Coalition (NATRC)
PO Box 401
Council Bluffs, IA 51502-0401
http://natrcoalition.org/
2 – S.M.A.R.T., a newsletter that examines the possible connections between ritual abuse and secretive organizations.
Survivorship 2012 conference speaker application.
If clicking on an email link does not work for you, please copy and paste the address into your email client. Thank you.
To receive the application form please contact us either by e-mail:conference2012wksp@survivorship.org
or postal mail:
Survivorship
Family Justice Center
470 27th Street
Oakland, CA 94612 USA
To register for the conference email: conference2012reg@survivorship.org
To cosponsor this conference email: conference2012cosp@survivorship.org
To link directly to this page: http://survivorship.org/2012conference.html
Survivorship is one of the oldest and most respected organizations supporting survivors of extreme child abuse, including sadistic sexual abuse, ritualistic abuse, mind control, and torture.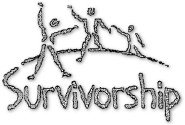 Survivorship provides resources, healing, and community for survivors; training and education for professionals who may serve survivors; and support for survivors' partners and other allies. The organization functions as a lifeline for survivors who may be isolated emotionally or geographically. Through community outreach and training, Survivorship also raises awareness about these difficult issues.
The purpose of the conference will be to help survivors of ritual abuse and their allies. The conference will be for survivors, cosurvivors, helping professionals and others interested in this topic.